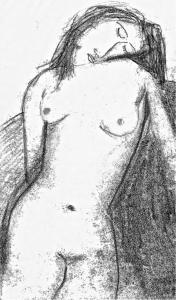 Dear Friends, Creatives , & Art Lovers,

I've recently acquiesced to repeated requests of sharing my creative process. I've collected a series of 500 pieces, added inspirations, techniques, and reviews of the materials used.

All can be found in my Feature called "A Creative Process Through 500 Works of Art" @ https://renminds.org (or https://www.patreon.com/mariomjperron , if you are in the spirit of giving and supporting your fellow artist.)

My intension is to answer questions associated to the creative process, as I have experienced it. I hope to supply some answers to the following questions:
What is it about?
Why did you make that?
What does it mean?
And other such enjoyable questions...

I'd love to see you all there and hear any feedback you might have, so please feel free to post comments on the posts, and follow the blog itself for daily articles.

Wishing you all a creative day.

M.